PREVIEW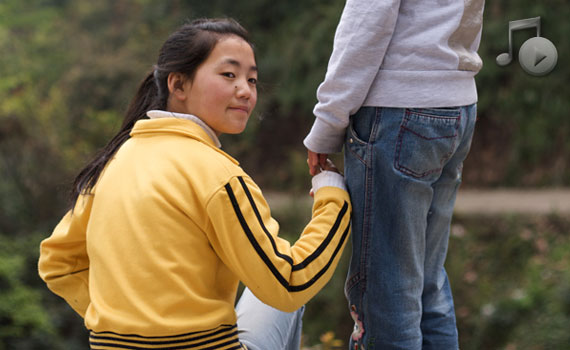 DESCRIPTION

Tibetan Wish (Traditional Tibetan song & lyric, arr. by D.Liang & A.Washburn)

Performed by sisters Garang & Langla Zuo

We asked the students what their moms and dads sang to them at night as lullabies growing up. Two Tibetan sisters from Jiuzhaigou in northwest Sichuan started chanting these words and the younger sister sings the refrain.

The distinctive percussive elements used here are recordings taken from the 2pm Elderly People's Activities Center Sichuan Opera performance (老年人活动中心川剧) on March 24. These performances occur daily.
LYRICS
INTERVIEW + TRANSCRIPT
FIELD RECORDING (VIDEO)