PREVIEW (click to view slideshow)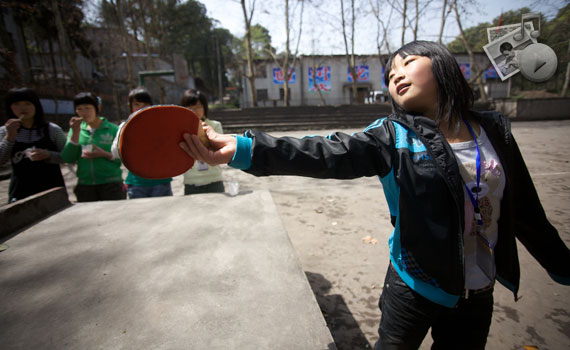 DESCRIPTION

Chinese Recess (D.Liang, A.Washburn, L. Shi)

Sounds recorded at relocated Wenchuan Shuimou Middle School in Emeishan, Sichuan
Handclap game performed by sisters Garang & Lalang Zuo

The Wenchuan Shuimou Middle School was relocated from the earthquake zone in the mountains of western Sichuan to an old factory in the city of Emeishan in the foothills of southwest Sichuan. The teachers talked with us about the severity of the remaining mental and emotional impact of the earthquake on the students, but at recess, nothing kept the kids from having fun. Despite having few material possessions, the kids were able to make games of everything around them, from turning stone tablets into ping pong tables to transforming stones into jacks to handclap games. This song incorporates the sounds recorded on the playground and around the school over three days. The tune that repeats twice during the song is the campus school bell also known as the melody to the national song The East is Red 〈东方红〉.
LYRICS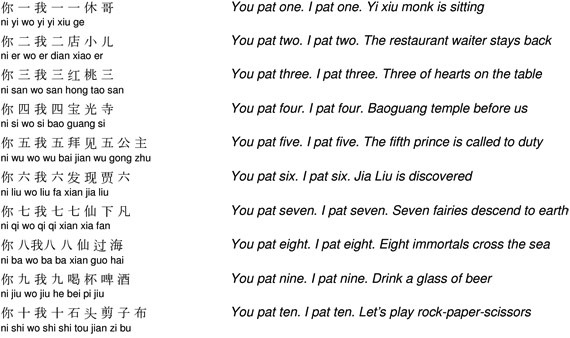 FIELD RECORDING (VIDEO)